#Moon is so low tonight it's hiding behind the trees #supermoon, #nature,
Dear 46-Year Old Me,

By now you've realized there is NO TURNING BACK! You can get liposuction, Botox, and cosmetic surgery but that is not going to alter the age thing. You're still going to be 46!
100% unedited. No filter. Just beauty.
Great photo
(via plantwyngarden)
Why I removed Twitter login option at DoSplash
See on Scoop.it - The Joy of Blogging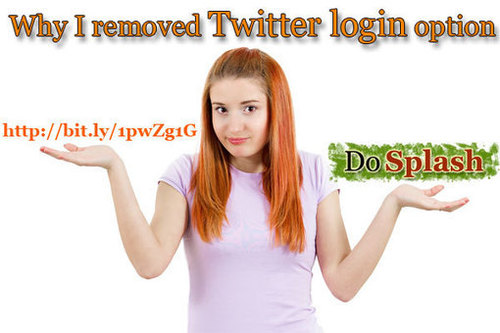 Twitter login was an option for new users at DoSplash. Now it is not. Find out why!
See on dosplash.com
Social sharing makes events seem more real, says study
See on
Scoop.it
-
Inspiring Social Media
The results showed that 70 percent of social sharing took place through mediated communication such as texting, phone calls, Facebook or Twitter. Participants strategically chose media based on specific psychological needs and expectations.
See on socialtimes.com
What Do You Need to Inspire You as Inspire to Thrive Turns 3?
See on
Scoop.it
-
The Joy of Blogging
As Inspire to Thrive turns 3 - what is it that you need to inspire you online along your blogging, SEO or social media work? I'd love to know what you need.
Lisa Buben's insight:
Please take the quick polls on this post - thank you!
See on inspiretothrive.com
About
A little of news, weather, social media, blogging, tech, health, pets, nature photos and more!